Emergency Mass Notifications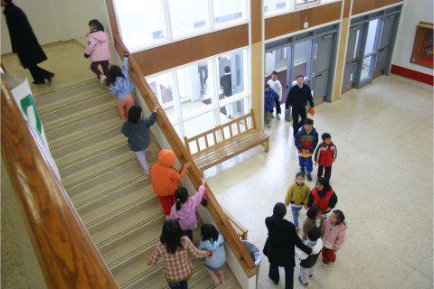 When a call is made to 911 in an emergency, IPitomy's Emergency Notification Alerts
can notify the management team to speed reaction time and alert the appropriate responders.
Emergency situations arise from time to time. These critical situations require quick notifications to groups of people who can then start an appropriate response. IPitomy has developed an Emergency Alert Application for those times when it is important for information to travel swiftly and get to the right people. An example of how the emergency notifications can benefit a group of people would be a school. If an unfortunate incident takes place in a classroom requiring a quick thinking teacher to dial 911, an alert will be immediately dispatched to all of the appropriate state holders that need to know that 911 was dialed.
As part of the alert dispatch, a management group can receive text, voice and email notifications informing them that 911 has been dialed from a specific room in the building.
With this advanced knowledge, the emergency response plan can be put into place before first responders can arrive, saving precious time and possibly saving lives. Depending on the situation, the management team can implement a plan that is appropriate to the situation faster than if they were not informed until the first responders arrived.
IPitomy's emergency notification alerts are good for any large campus environments, manufacturing plants and other large facilities that could benefit from emergency alerts. Along with the email, voice and text notifications, the system can be configured to broadcast any announcements over the overhead paging system. These announcements are flexible and be anything from an evacuation alert to a notice of a chemical leak.
IPitomy telephones can be used to initiate an emergency mass notification. Emergency buttons may also be placed in certain areas of a facility where mass notification may add to the safety of employees.
IPitomy Mass Notifications are an inexpensive and convenient way to leverage your iPitomy PBX system to provide additional value, or as a stand alone mass notification system.