IPitomy Communicator - Soft Phone
The IPitomy Soft phone is designed to turn any Windows based PC into a powerful telephone. The Soft phone automatically integrates advanced features like viewing the status of all users, Click to Dial, Dialing Contacts, Chat, Call recording and a convenient right click menu to make transferring calls to other users and user voice mail as simple as clicking your mouse.
The IPitomy Soft Phone is Built for Business. Features are designed to make all of the users daily activities simple and intuitive. Appropriate for a busy receptionist, call center agent, standard phone user of busy executive.



Download Brochure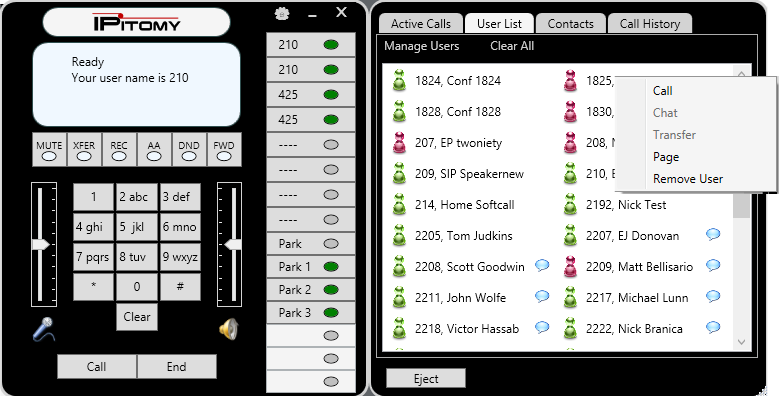 IPitomy Soft Phone
• Windows Desktop
• 8 SIP Accounts
• Uploads Outlook Contacts - Click to dial
• Upload any list of Contacts - Click to Dial
• Click to Dial any phone number in your browser, Programs or Applications
• Click to import all user Status Screen
• Call by Clicking on User Icon
• Transfer and Transfer to Voice Mail by Clicking
• Chat with just a Click
• Record a call with just a Click
• Click to Dial from History