IP5000-XL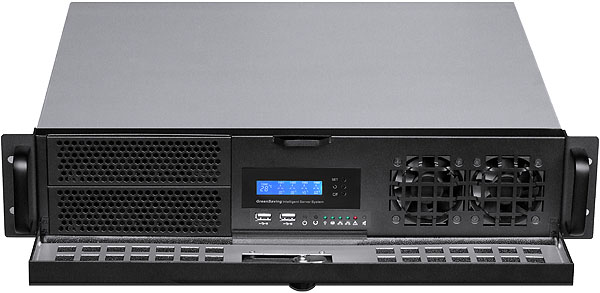 A Pure IP PBX for up to 500 Users
The IPitomy IP5000-XL is a powerful business communications platform. It is a pure IP PBX designed to expand the capabilities of any business. IPitomy extends the power of Internet Telephony to businesses with up to 500 users. The powerful system converges the present with the future in business telecommunications. It will grow with your business and assure a smooth transition into the future. With features designed for today's complex business environment and flexible capabilities for all of your future needs, IPitomy is the smart choice for business telecommunications.

The Perfect Business Solution
IP5000-XL handles all of your communications requirements in the office while it supprts all of your remote locations and remote workers. As an all-in one business solution the system not only saves money on the initial capital investment, but simplifies system administration and saves money on recurring maintenance expenses. In addition to being an efficient communication system for a single office, the IP5000-XL can be connected with a network of branch office locations creating one seamless system.
Quality and Security with Every Call
At IPitomy, quality voice connections are not just an afterthought. IPitomy's high performance telephone system is capable of providing quality of service technology as well as inclusion of state of the art jitter and echo cancellation not found on more expensive systems. The result is high quality voice transmission on every call.